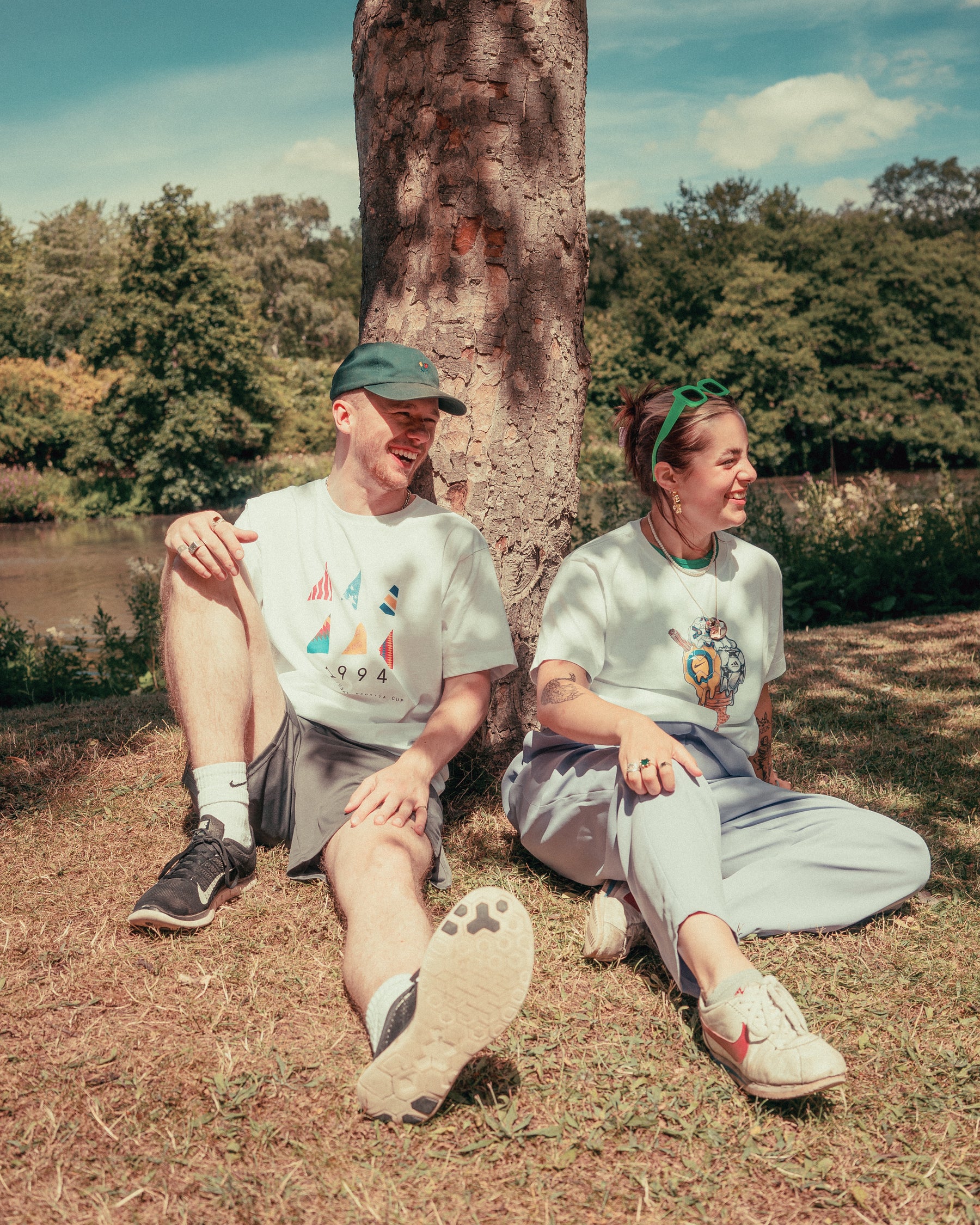 Heatwave Styling 🔥
The heatwave has hit us at the [AOF] offices, which can only call for one thing- summer designs.Think button downs, WEUROS, summer graphic tees, collaborations, the lot. And it's only getting hotter! 
🥵
Button Down Shirts
Summer is better when it's sustainable. That's why our button down shirts are made using TENCEL fibres made from Eucalyptus, making them gentle on both your skin, and the planet. Win win.Glastonbury might have been and gone, but stick these shirts with sunnies and an [AOF] Reworked boonie and you're festival ready. 
We've got plenty of new [AOF] classic summer designs cooked up too. Make sure you take a look as you can't go wrong with a white graphic tee on a sunny day.
Shop Now
WEUROS 22
With attendance records already skyrocketing past previous numbers, it's about time we give our Lionesses the hype they deserve. Pickles is back, flip phones are back- it's the WEUROS - Y2K style.
Printed on our standard regular fit tee, and introducing boxier, women's fit style, which sits above the hips, mean there are now more options than ever to support women in sport.


Shop Now
We've also teamed up with Sludge magazine to amplify women's voices even further. Designed by Ayesha Brown and modelled by Amie Cripps, Um-E Ayman, and Nottingham's own Labour MP Nadia Whittome, it's a summer staple that embodies the principles which [AOF] and Sludge stand for.